Binda Children Home For Children In Need Of Care And Protection
Binda Children Home for children in need of care and protection :Started in July 2007 by Lifeline in a rented building in Salem city with 15 children, to provide Alternative family, education, care and affection to the parentless, abandoned girl children.
Presently, we have 38children in Binda children home. Binda home is taken care of by a devoted Mother and a loving Cook and managed by a highly committed Project Manager – affectionately called "Akka" (elder sister) by the children, which gives a family feeling.
In a well-equipped modern kitchen in the house is functioning to provide well balanced nutritious food for the children.
At present in Binda home 40 children, 18 children are studying in Primary school, 16 children in High school (6th-10th Class) and 6children in 12th standard
Ruby (Name changed) Story:
She came by train without ticket from her home in her 10 years along with her sister Suma (Name changed) 4 years old. Railway police rescued them and produced in front of Child welfare committee, Salem. There, they told that their father was expired and mother got second marriage and went away from their home. Her relatives unable to give good care to them. They came out and travelled in train for many days in search of her mother. They didn't able to express about their home town and proper address. CWC, Salem admitted them in Binda children home for care and protection on 04.04.2008.
In Binda children home, they are growing well and studying good. Both sisters are very affectionateand supporting each other.Ruby is very helpful in nature and supports other children with lots of love and affection. They are very talented in Silambam, Classical dance, and karate. They got many prizes and medals.
Ruby & Suma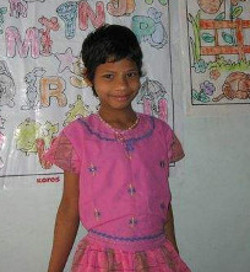 At the time of Admission (04.04.2008)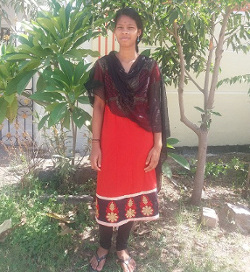 At Present (11.08.2016)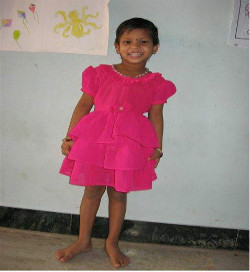 At the time of Admission (04.04.2008)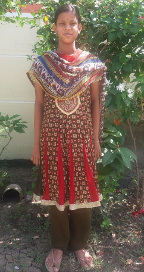 At Present (11.08.2016)
Highlights of Binda children Home
The food menu is prepared by the children itself.
Special coaching classes are organized for children who require individual attention.
Once in 6 months a regular medical check-up / consultation is given to all the children in Government primary Health Centre, Salem.
Purified drinking water and hot water provision for showering through solar system has been provided.
All children are encouraged to participate in various extra-educational activities and recreational activities such as karate, yoga, classical dance, sports, silambam and cooking through our "Butterfly Children's Club".
Each home has a professional Child Counsellor providing counselling to children
Binda home is located at : 16, Shanthi nagar, I cross, Chinnatirupathi, Salem -636008.